MUSLIM Car/Knife Terror Attack OSU Campus! Nine Wounded! MUSLIM Yelled Allahu Ackbar! As He Ran Down And Stabbed OSU Students!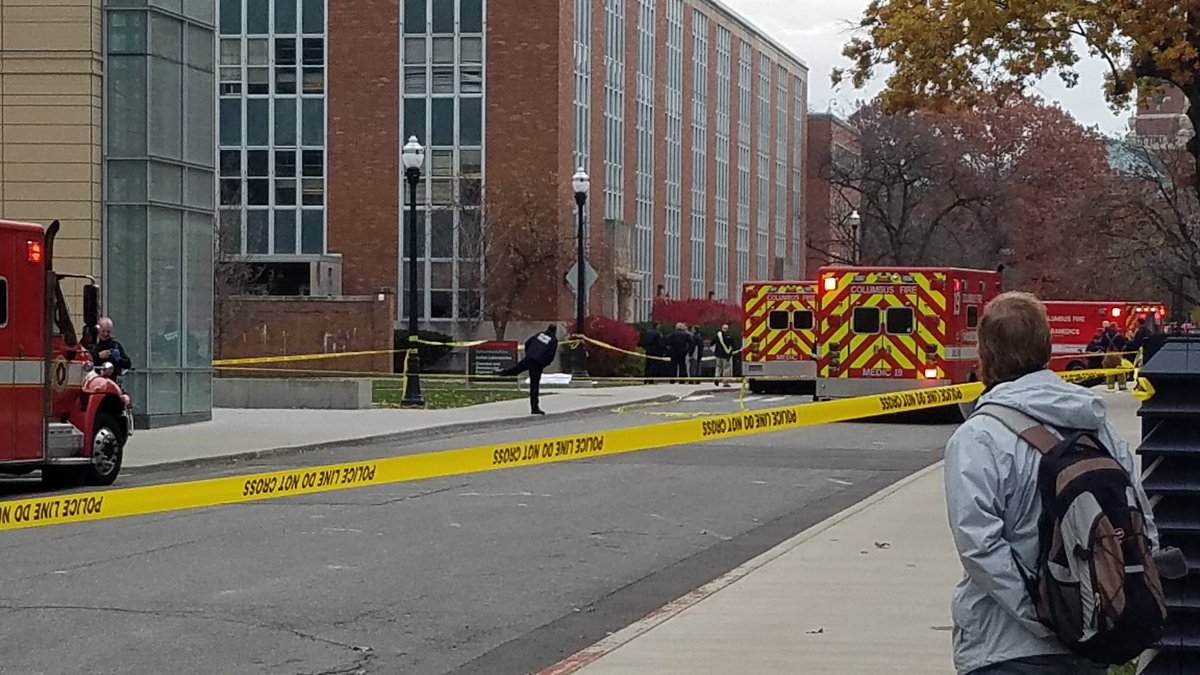 Muslim pulled fire alarm and waited for students to evacuate the building.
The Muslim then plowed down a group of students with his car, jumped out of the vehicle and started stabbing students.
Witnesses said he was yelling Allahu Ackbar!
Nine students were injured.
The Muslim was shot dead by police.
12:21 p.m. Ohio State University Police and local law enforcement continue to respond to a public safety incident on Ohio State's campus. A suspect has been shot and reported deceased. Victim injuries include stab wounds, injury by motor vehicle and other injuries that are being evaluated. At the recommendation of law enforcement, campus alerts for shelter in place have been lifted. Campus remains open during the continued investigation, although classes have been canceled for the remainder of the day. Facts are still being verified. We will hold a media briefing as soon as we are able. The university will continue to share information through Buckeye Alert and emergency.osu.edu. Our top priority remains the safety and security of our campus community. Our thoughts and prayers are with those injured and their families. OSU
Pictures of the black Muslim: