MUSLIM TERROR ATTACKS DURING ADVENT 2016: First Attack By Abdul Razak Ali Artan PLOWS CAR; STABS VICTIMS At OSU Campus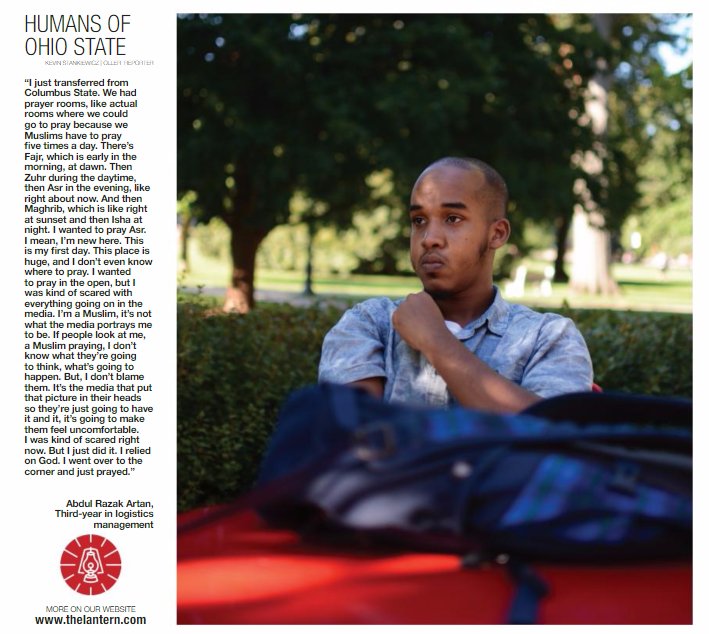 First Muslim Terror Attack In ADVENT 2016
HOURS TERCE
Advent has begun and so have the Muslim terror attacks.
If you remember from last Advent - there was Muslim terror attack that took place in San Bernardino CA on December 2, 2015, 14 people were killed and 22 were seriously injured. The attack was carried out by Muslims Rizwan Farook and Tashfeen Malik:
Husband and Wife Terrorists
Abdul Razak Ali Artan was brought into this country in 2014 with the help of Catholic Charities.
He was a student at OSU.
The Muslim was upset that he could not find a place to 'pray' on campus:
"I wanted to pray in the open, but I was kind of scared with everything going on in the media. I'm a Muslim, it's not what the media portrays me to be. I don't blame them. It's the media that put that picture in their heads so they're just going to have it, and it's going to make them feel uncomfortable."
So he puled the fire alarm and waited in his car for the students to evacuate the building - then he plowed into the group of students:
He jumped out of the car screaming Allahu Akbar and started stabbing the students. 11 students were wounded and taken to area hospitals.
The attack took only a minute:
At a news conference, officials said that Horujko had just cleared the scene from the gas-leak alarm when, at 9:52 a.m., he saw a car strike several pedestrians who had been evacuated into the courtyard outside. He issued a radio alert that seven to eight pedestrians had been struck. He said the driver got out of the car with a large knife and began attacking people, and he ordered the man to drop the knife. The man refused and, by 9:53 a.m., he had been shot and killed. Dispatch
One minute after the attack the Muslim was dead: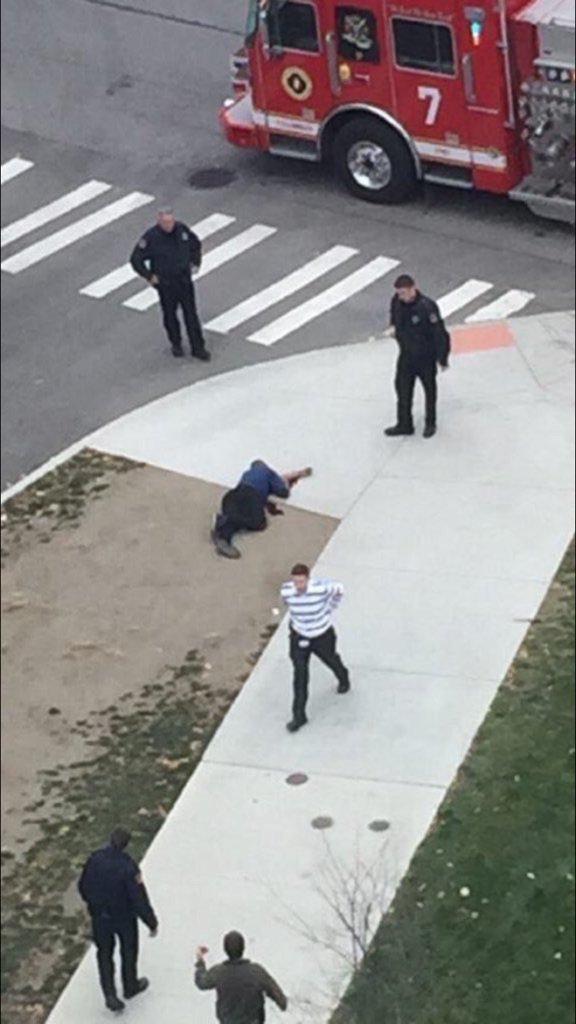 Did the Muslim even pray his Fajr and sunrise prayers before going on a killing spree?
Muslim will kill again during this year's ADVENT.