AIRPORT DOOM Just Moved My Twitter Operation From Tehran To Hong Kong - This Is The Welcome I Received At The Airport....
Temporally moved by Twitter Operation from Tehran to Hong Kong.....
This was the welcome I received as I got off my flight.....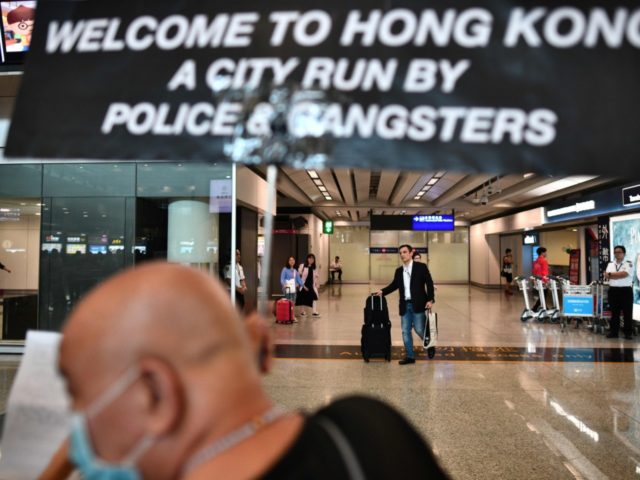 Hong Kong protesters invade the city's airport with signs warning travellers 'not to trust the police or the government'
Several hundred protesters, including flight attendants, converged on the Hong Kong's airport today, calling for democracy and chanting 'free Hong Kong'. Around 200 to 300 demonstrators dressed in black filled the arrivals hall at Hong Kong International Airport - one of the world's busiest airports - and greeted international visitors with chants of 'There are no riots, there's only tyranny!' and handed out flyers. Airport authorities said operations were not be affected, but advised passengers to arrive early given the risk of disruption. The former British colony of Hong Kong, which returned to China in 1997, is embroiled in its worst political crisis for decades after two months of increasingly violent protests that have posed one of the gravest populist challenges to China's leader Xi Jinping since he took office.
Source