FIFTH EXPLOSION ON TIME...... EXPLOSION At EXXON BAYTOWN TEXAS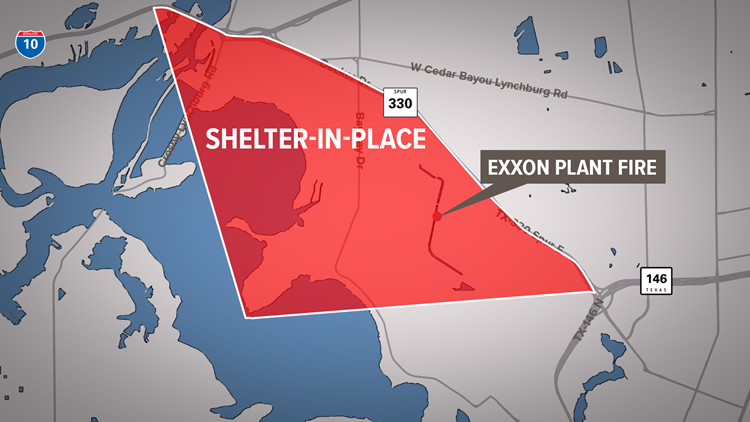 "A fire has occurred at our Baytown Olefins Plant and our fire team is working to extinguish the fire. We are conducting personnel accounting. Our first priority remains the safety of people, including our employees, contractors and the community. As a precaution, our industrial hygiene staff is conducting air quality monitoring at the sire and at the fenceline, and we are cooperating with regulatory agencies. We regret any disruption or inconvenience this incident may have caused the community."

Shelter-in-place issued for areas west of Exxon plant fire in Baytown and south of 330
BAYTOWN, Texas — Emergency crews are responding to a fire at the ExxonMobil Baytown Complex on Decker Drive in east Harris County. Out of an abundance of caution, the facility has issued a shelter in place west of the plant and south of Spur 330. Shelter-in-place means to stay indoors, keep doors and windows closed and turn off the air conditioning, according to Harris County OHSEM. Sheldon ISD has asked all students and/or student athletes who are on school property to come inside for any practices, rehearsals or other school-related activities as a precaution. According to the Exxon plant, the fire is in the unit that contains polypropylene material. The Texas Commission on Environmental Quality said they are headed to the plant fire and will provide more information as it becomes available. Several emergency response teams said they are monitoring air quality around the complex and in the community. There are no reported injuries at this time.
Source
Following up SUMMER EXPLOSIONS Posts:
Fifth summer explosion in the USA....
19 JULY 2019