THE CAMP OF THE SAINTS (Le Camp des Saints) By Jean Raspail CHAPTER SIX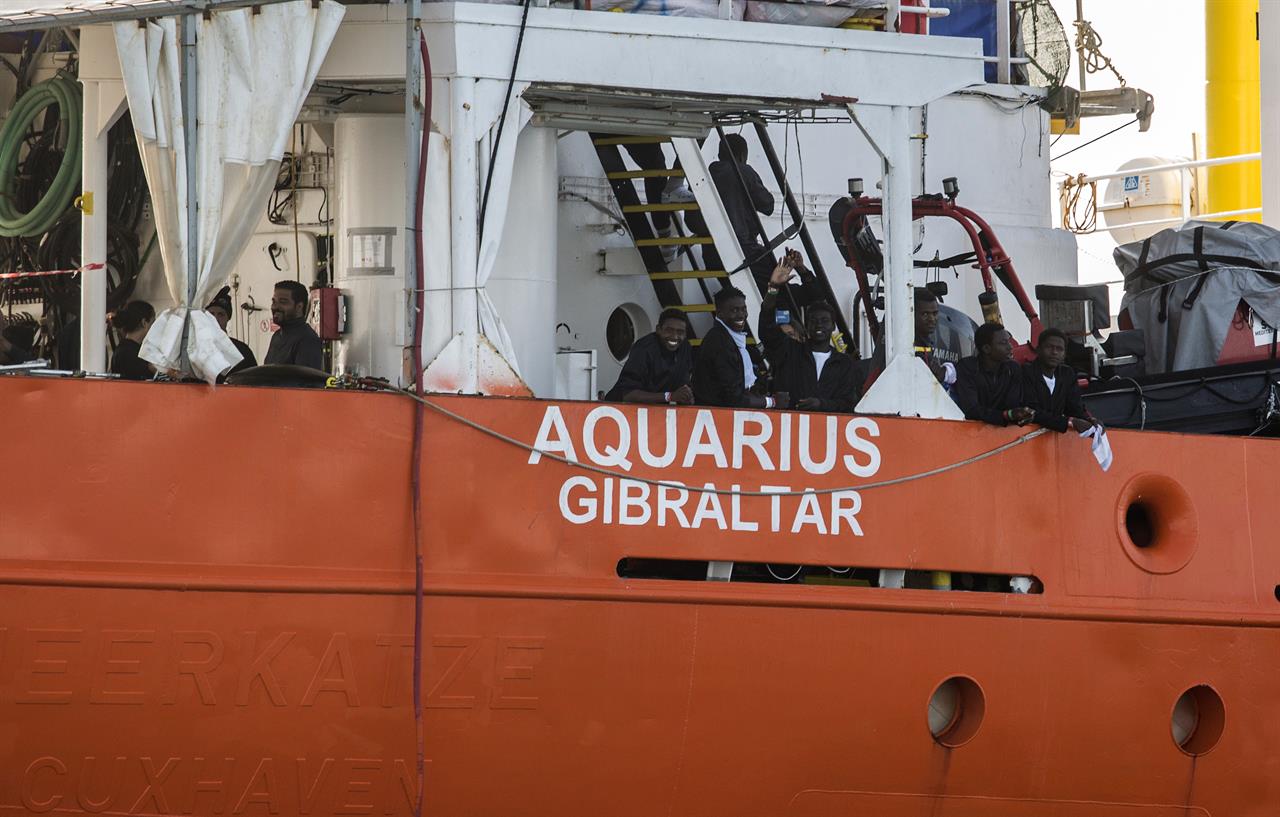 Six
"You and your pity!" the Consul shouted. "Your damned, obnoxious, detestable pity! Call it what you please: world brotherhood, charity, conscience … I take one look at you, each and every one of you, and all I see is contempt for yourselves and all you stand for.
Do you know what it means? Can't you see where it's leading? You've got to be crazy. Crazy or desperate. You've got to be out of your minds just to sit back and let it all happen, little by little. All because of your pity. Your insipid, insufferable pity!" The Consul was sitting behind his desk, a bandage on his forehead. Across from him, some ten or so figures sat rooted to wooden chairs, like apostles carved in stone on a church façade. Each of the statues had the same white skin, the same gaunt face, the same simple dress—long duck pants or shorts, half-sleeve khaki shirt, open sandals—and most of all the same deep, unsettling gaze that shines in the eyes of prophets, philanthropists, seers, fanatics, criminal geniuses, martyrs—weird and wondrous folk of every stripe— those split-personality creatures who feel out of place in the flesh they were born with. One was a bishop, but unless you already knew, it was quite impossible to tell him apart from the missionary doctor or the starry-eyed layman by his side. Just as impossible to single out the atheist philosopher and the renegade Catholic writer, convert to Buddhism, both spiritual leaders of the little band … They all just sat there without a word.
"The trouble is," the Consul continued, "you've gone too far! And on purpose! Because you're so convinced it's the right thing to do. Have you any idea how many children from the Ganges here have been shipped off to Belgium? Not to mention the rest of Europe, and those other sane countries that closed their borders off before we did! Forty thousand, that's how many! Forty thousand in five years! And all of you, so sure you could count on our people. Playing on their sentiments, their sympathy. Perverting their minds with vague feelings of self-reproach, to twist their Christian charity to your own bizarre ends. Weighing our good, solid burghers down with a sense of shame and guilt. … Forty thousand! Why, there weren't even that many French in Canada back in the seventeen-hundreds. …
And in two-faced times like these, you can bet the government won't admit what's really behind that racist decree. … Yes, racist, that's what I called it. You loathe the word, don't you? You've gone and worked up a race problem out of whole cloth, right in the heart of the white world, just to destroy it. That's what you're after. You want to destroy our world, our whole way of life. There's not one of you proud of his skin, and all that it stands for …" "Not proud, or aware of it, either," one of the statues corrected. "That's the price we have to pay for the brotherhood of man. We're happy to pay it." "Yes, well, we've gone beyond that now," said the Consul. "Adoption isn't the issue anymore, discontinued or otherwise. I've been on the phone with my colleagues in all the Western consulates. They tell me it's just the same. Great crowds outside, milling around, quiet, as if they're waiting for something to happen. And mind you, none of the others have decrees on their gates. Besides, look at the English. Their visas were like hens' teeth, but that hasn't kept ten thousand people from squatting in the gardens outside their consulate. It's the same all over the city. Wherever a Western flag is flying, there's a crowd out there, waiting. Just waiting. And that's not all. I've just heard that back in the hinterlands whole villages are swarming out onto the roads to Calcutta."
"Very true," said another of the statues, his face trimmed with long blond whiskers. "They're the villages we've been working with, mainly."
"Well, if you know them, what on earth do they want? What are they waiting for?" "Frankly, we're not quite sure."
"Do you have an idea?"
"Perhaps."
The bearded statue's lips broke out in a curious smile. Was it the bishop? The renegade writer?
"You mean you had the nerve the Consul began, leaving his question and thought in the air. "No! I don't believe it! You wouldn't go that far!" "Quite so," said a third statue—the bishop this time, in the flesh—"I wouldn't have gone that far myself. "Are you saying you've lost control?"
"I'm afraid we have. But it doesn't matter. Most of us are glad to go along. You're right. There is something brewing, and it's going to be tremendous. The crowds can feel it, even if they have no notion what it's all about. Myself, I have one explanation. Instead of the piecemeal adoptions that these poor folk have hoped for and lived for, perhaps now they're hoping and living for something much bigger, something wild and impossible, like a kind of adoption en masse. In a country like this that's all it would take to push a movement beyond the point of no return." "Nice work, Your Grace," the Consul retorted, simply. "A lovely job for a bishop of the Roman Catholic Church! Mercenary, hireling to the pagans, all of a sudden! What is this, the Crusades in reverse? Judas leaping up on Peter the Hermit's nag, and crying, 'Down with Jerusalem!'? … Well, you chose a good time. There's no shortage of poor. There are millions and millions! The year isn't three months old, and already half of this province alone is starving. And the government won't do a thing. They've had it. Whatever happens now, they're going to wash their hands. That's what every consul in the city heard this morning. And what have you all been doing in the meantime? You've been 'bearing witness.' Isn't that what you call it? Bearing witness to what? To your faith? Your religion? To your Christian civilization? Oh no, none of that! Bearing witness against yourselves, like the anti-Western cynics you've all become. Do you think the poor devils that flock to your side aren't any the wiser?
Nonsense! They see right through you. For them, white skin means weak convictions. They know how weak yours are, they know you've given in. You can thank yourselves for that. The one thing your struggle for their souls has left them is the knowledge that the West—your West—is rich. To them, you're the symbols of abundance. By your presence alone, they see that it does exist somewhere, and they see that your conscience hurts you for keeping it all to yourselves. You can dress up in rags and pretend to be poor, eat handfuls of curry to your hearts' content. You can spread your acolytes far and wide, let them live like the peasants and dispense their wise advice. … It's no use, they'll always envy you, no matter how you try. You knew I'm right. After all your help—all the seeds, and drugs, and technology—they found it so much simpler just to say, 'Here's my son, here's my daughter. Take them. Take me. Take us all to your country.' And the idea caught on. You thought it was fine. You encouraged it, organized it. But now it's too big, now it's out of your hands. It's a flood. A deluge. And it's out of control … Well, thank God we still have an ocean between us!"
"Yes, an ocean. We do have an ocean," a fourth statue observed, lost in reflection at the obvious thought.
"You know," the Consul went on, "there's a very old word that describes the kind of men you are. It's 'traitor.' That's all, you're nothing new. There have been all kinds. We've had bishop traitors, knight traitors, general traitors, statesman traitors, scholar traitors, and just plain traitors. It's a species the West abounds in, and it seems to get richer and richer the smaller it grows. Funny, you would think it should be the other way around. But the mind decays, the spirit warps. And the traitors keep coming. Since that day in 1522, the twelfth of October, when that noble knight Andrea d'Amaral, your patron saint, threw open the gates of Rhodes to the Turks … Well, that's how it is, and no one can change it. I can't, I'm sure. But I can tell you this: I may be wrong about your results, but I find your actions beneath contempt. Gentlemen, your passports will not be renewed. That's the one official way I can still show you how I feel. And my Western colleagues are doing the same with any of their nationals involved."
One of the statues stood up. The one who had mused about the ocean. He was, in fact, the atheist philosopher, known in the West by the name of Ballan.
"Passports, countries, religions, ideals, races, borders, oceans …" Ballan shouted. "What bloody rubbish!"
And he left the room without another word.
"At any rate," the Consul said, "I suppose I should thank you for hearing me out. I imagine I've seen the last of you all. That's probably why you've been so patient. I'm nothing now as far as you're concerned. Just a relic, a dying breed …"
"Not quite," replied the bishop. "We'll both be relics together, only on different sides, that's all. You see, I'll never leave India."
Outside the consulate gates, Ballan elbowed his way through the crowd, through the crush of monster children—the most monstrous of the lot clinging to his legs, drooling on his trousers. Ballan held a strange fascination for the monsters, the same fascination they held for him. He reached into his pockets, always filled with sticky sweets, and stuffed their shapeless mouths. Then he noticed the giant, the turd eater, standing there still topped with his hideous totem. And Ballan called out:
"What are you doing here, dung man? What do you want?"
"Please, take us with you. Please …"
"Today's the day, my friend. We'll both be in paradise, you and I."
"Today?" the poor man repeated, bewildered.
And Ballan smiled a compassionate smile.
Could that be one explanation? …