LA DOOM! Tenants Flee High-Rise Fire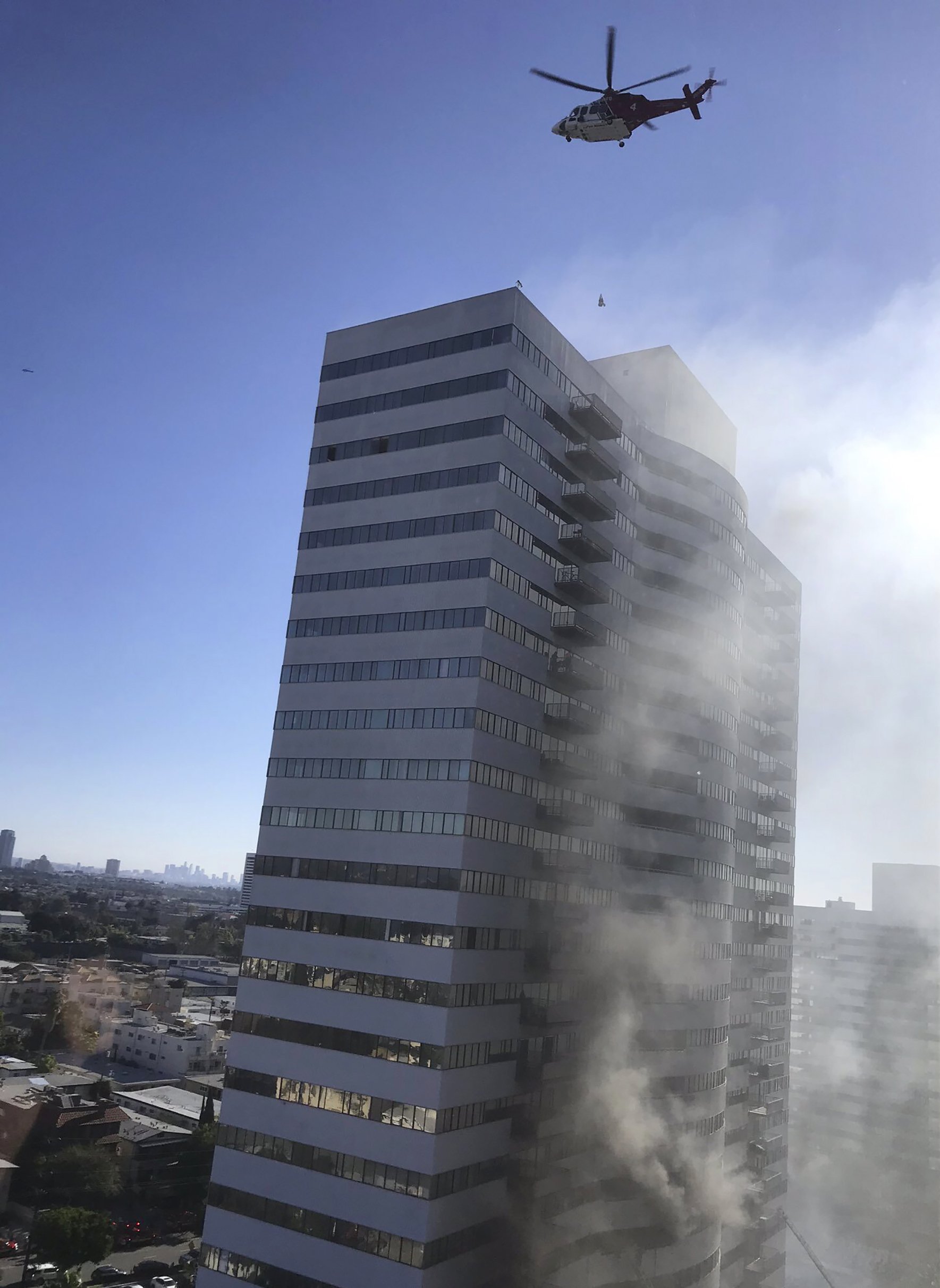 'I thought I was going to die.' Tenants flee high-rise fire
LOS ANGELES (AP) — Firefighters made a dramatic ladder rescue of a man who appeared about to jump from a burning Los Angeles apartment building on Wednesday and helicopters plucked people from the roof of the 25-story high-rise as other terrified residents fled through smoke-choked stairwells to safety.
Seven people were hospitalized, including a 3-month-old. A 30-year-old man, who was clinging to a building ledge "due to the intense heat" from the burning apartment next to him and who appeared ready to jump until firefighters calmed him down, was hospitalized in critical condition, fire Capt. Erik Scott said at an evening news conference.
Firefighters performed CPR on another 30-year-old man who was taken to the hospital in grave condition, Scott said, adding that he had no update on his condition.
In addition, two firefighters received minor burns as, using bottled oxygen, they scrambled to reach the apartment where the blaze began.
"These firefighters were literally driven to their bellies halfway through that hallway," Scott said.
The fire erupted in a building that lacked fire sprinklers and had another fire seven years ago. However, it passed a fire inspection in June, Scott said.
While the fire was confined to a single floor, the whole multi-story building was red-tagged as unsafe because of damage and elevators and fire protection system not working, Scott said.
Source