UPDATE: Goodbye ROCKET MAN...Elton John Has The Coronavirus..What's Wrong With Elton John?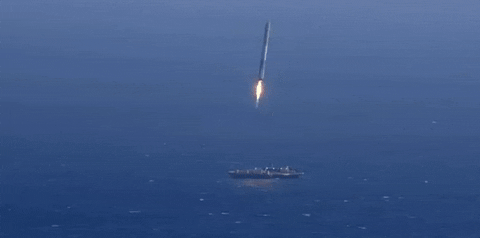 CORONAVIRUS...
There will be bloody wars and famines, plagues and infectious diseases.
Our Lady of La Salette 19 Sept. 1846 (
Published by Mélanie 1879)
"The earth will be struck by calamities of all kinds (in addition to plague and famine which will be wide-spread).
Our Lady of La Salette 19 Sept. 1846
(Published by Mélanie 1879)
FLYING IN THE HABITAT OF DEMONS....
The darksome atmosphere is as a prison to the demons until the judgment day. They carry fire of hell with them wherever they go. The devils besought the Lord not to cast them into the abyss; for they asked for this, deeming it to be a punishment for them to be cast out of a place where they could injure men. Hence it is stated,They besought Him that He would not expel them out of the country. St
Thomas Aquinas
In the year 1864, Lucifer together with a large number of demons will be unloosed from hell
Our Lady of La Salette 19 Sept. 1846
(Published by Mélanie 1879)
The demons of the air together with the Antichrist will perform great wonders on earth and in the atmosphere, and men will become more and more perverted.
Our Lady of La Salette 19 Sept. 1846
(Published by Mélanie 1879)
For the time has come when the most astonishing wonders will take place on the earth and in the air.
Our Lady of La Salette 19 Sept. 1846
(Published by Mélanie 1879)
CORONAVIRUS + FLYING IN THE HABITAT OF DEMONS = DOOM.
Elton broke down during these lyrics he was singing...something about goodbyes and flying in the habitat of demons....
Daniel is traveling tonight on a plane
I can see the red tail lights heading for Spain
Oh and I can see Daniel waving goodbye
God it looks like Daniel, must be the clouds in my eyes...
Walking Pneumonia during the Coronavirus outbreak?
Updating posts:
17 FEBRUARY 2020: UPDATE: SIR ELTON JOHN THE FIRST CELEBRITY TO DIE OF THE CORONAVIRUS? HASN'T TWEETED FOR TWO DAYS?
16 FEBRUARY 2020: UPDATE: SIR ELTON JOHN THE FIRST CELEBRITY TO DIE OF THE CORONAVIRUS? ABRUPTLY ENDS HIS AUCKLAND CONCERT......
Symptoms of COVID-19 may appear in as few as 2 days or as long as 14 days after exposure.
CDC
Elton John's Walking Pneumonia: What Is It? What's the Prognosis and Recovery?
Many Elton John fans in New Zealand were heartbroken over the past weekend as Sir Elton John lost his voice mid-concert and needed help leaving the stage.
The 72-year-old singer, songwriter, and pianist told Auckland fans he was suffering from "walking pneumonia." This is an informal term for a mild form of the lung condition in which the patient can still function more or less as normal, despite fluid accumulation in the lungs and flu-like symptoms.
"I want to thank everyone who attended tonight's gig in Auckland," John wrote on Instagram after leaving the stage Sunday night. "I was diagnosed with walking pneumonia earlier today, but I was determined to give you the best show humanly possible. I played and sang my heart out, until my voice could sing no more. I'm disappointed, deeply upset and sorry. I gave it all I had. Thank-you so much for your extraordinary support and all the love you showed me during tonight's performance. I am eternally grateful. Love, Elton xx."
John briefly slumped earlier in the show, but was able to continue until he attempted to sing "Daniel." Unable to sing that song, he tearfully apologized to fans before he left the stage, the New Zealand Herald reported.
The illness also forced the flamboyant, energetic performer to cancel his remaining tour dates in the country, according to Fox News.
Source
"The great chastisement will come, because men will not be converted; yet it is only their conversion that can hinder these scourges. God will begin to strike men by inflicting lighter punishments in order to open their eyes; then He will stop, or may repeat His former warnings to give place for repentance. But sinners will not avail themselves of these opportunities; He will, in consequence, send more severe castigations, anxious to move sinners to repentance, but all in vain. Finally, the obduracy of sinners shall draw upon their heads the greatest and most terrible calamities. Mélanie
"We are all guilty! Penance is not done, and sin increases daily. Those who should come forward to do good are retained by fear. Evil is great. A moderate punishment serves only to irritate the spirits, because they view all things with human eyes. God could work a miracle to convert and change the aspect of the earth without chastisement. God will work a miracle; it will be a stroke of His mercy; but after the wicked shall have inebriated themselves with blood, the scourge shall arrive Mélanie
"What countries shall be preserved from such calamities? Where shall we go for refuge? I, in my turn, shall ask, What is the country that observes the commandments of God? What country is not influenced by human fear where the interest of the Church and the glory of God are at stake? (Ah, indeed! What country, what nation upon earth?) In behalf of my Superior and myself, I have often asked myself where we could go for refuge, had we the means for the journey and for our subsistence, on condition that no person were to know it? But I renounce these useless thoughts. We are very guilty! In consequence of this, it is necessary that a very great and terrible scourge should come to revive our faith, and to restore to us our very reason, which we have almost entirely lost. Mélanie
MARIA OF THE CROSS,
Victim of Jesus nee MELANIE CALVAT,
Shepherdess of La Salette
"I protest highly against a different text, which people may dare publish after my death. I protest once more against the very false statements of all those who dare say and write First that I embroidered the Secret; second, against those who state that the Queen Mother did not say to transmit the Secret to all her people."
Mélanie