I Pray For The Destruction Of The Space Industry During The Holy Sacrifice Of The Mass: Kamala Harris To Spearhead National Space Council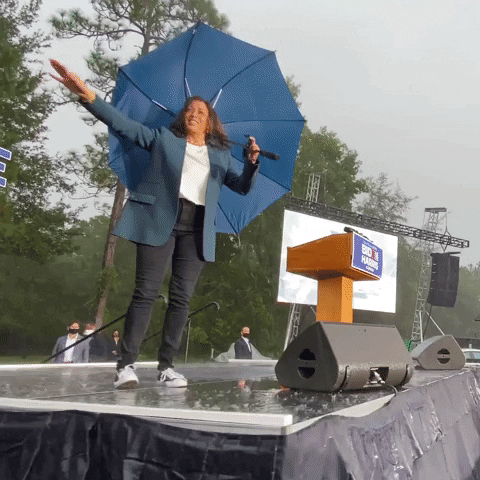 The darksome atmosphere is as a prison to the demons until the judgment day. They carry fire of hell with them wherever they go. The devils besought the Lord not to cast them into the abyss; for they asked for this, deeming it to be a punishment for them to be cast out of a place where they could injure men. Hence it is stated,They besought Him that He would not expel them out of the country. St Thomas Aquinas
In the year 1864, Lucifer together with a large number of demons will be unloosed from hell
Our Lady of La Salette 19 Sept. 1846
(Published by Mélanie 1879)
The demons of the air together with the Antichrist will perform great wonders on earth and in the atmosphere, and men will become more and more perverted.
Our Lady of La Salette 19 Sept. 1846
(Published by Mélanie 1879)
For the time has come when the most astonishing wonders will take place on the earth and in the air.
Our Lady of La Salette 19 Sept. 1846
(Published by Mélanie 1879)

Our wrestling is not against flesh and blood; but against Principalities and Powers, against the rulers of the world of this darkness, against the spirits of wickedness in the high places. Ephesians 6:12
Harris to spearhead National Space Council
Harris as the group's leader will focus on a slate of policies, including sustainable space travel and peaceful relations between countries in space. "As I've said before: In America, when we shoot for the moon, we plant our flag on it. I am honored to lead our National Space Council," Harris tweeted of her appointment. The NSC was created in 1989 under former President George H.W. Bush to oversee space policy. It was disbanded in 1993 before former President Trump resurrected it in 2017 under the leadership of former Vice President Mike Pence, who called on U.S. astronauts to return to the moon by 2024. The NSC will help bring NASA and other government agencies to form policies for the federal government over the civil, commercial and military presences in space. It's unclear what specific policies the NSC will pursue under Harris, but the administration has thus far supported Trump-era policies, including backing the Space Force and NASA's Artemis mission to send people to the moon as it lays plans for manned trips to Mars. Source
GRADUAL Ps. 9:10-11, 19-20. You are a helper to those in need, in time of distress. Let those who know You trust in You, O Lord, for You do not forsake those who seek You. For the needy shall not always be forgotten, nor shall the patience of the poor forever perish. Arise, O Lord, let not man prevail.
Arise, O Lord, let not man prevail....
Arise, O Lord, let not the men in the space industry prevail.....
Read St Thomas on the Habitat of Demons....
1. Question 64. The punishment of the demons
Read St Thomas on the fire of the final conflagration (all works of men must burn up in this fire at the end of days, meaning - no man-made space debris or works will be left above the 29,050ft boundary established by the Blessed Trinity)
2. Question 74. The fire of the final conflagration