Ms. Undercover Operative, Mr. Cor Orans, Senior Vatican Official & I Arrived At The FSSP Carmelite Convent In Philadelphia.....
We arrived at the FSSP Convent on Easter Friday
I have a lame foot.
So yes Ms. Undercover Operative kicked in the door.
And we found nothing, except one elderly Sister.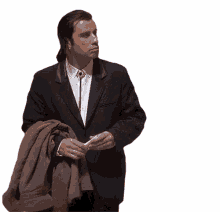 Apparently all 15 Nuns high tailed it out of there after Easter Friday Mass.
That's a disappointment.
I figured that the sisters believe that somehow by crossing state lines they are safe because Mr. Cor Orans has no jurisdiction across state lines? What?
Where would the Nuns get that idea?
Now we have to regroup and plan our next move.
Following up my adventure: