Daniel's Second Beast BEAR = SOCIAL MEDIA/AI: FACEBOOK IS META
And behold another beast like a bear stood up on one side: and there were three rows in the mouth thereof, and in the teeth thereof, and thus they said to it: Arise, devour much flesh.
Dan.7.4
The second Beast is Bear.
BEAR = SOCIAL MEDIA (AI + Microsoft + Facebook + Apple + Youtube + Twitter + Instagram + Google + Amazon's Alexa + Snapchat + WhatsApp + Tik Tok etc...)
Arise, devour much flesh...

In the middle of a crisis, Facebook Inc. renames itself Meta
OAKLAND, Calif. (AP) — Like many companies in trouble before it, Facebook is changing its name and logo. Facebook Inc. is now called Meta Platforms Inc., or Meta for short, to reflect what CEO Mark Zuckerberg said Thursday is its commitment to developing the new surround-yourself technology known as the " metaverse." But the social network itself will still be called Facebook. Also unchanged, at least for now, are its chief executive and senior leadership, its corporate structure and the crisis that has enveloped the company. Skeptics immediately accused the company of trying to change the subject from the Facebook Papers, the trove of leaked documents that have plunged it into the biggest crisis since it was founded in Zuckerberg's Harvard dorm room 17 years ago. The documents portray Facebook as putting profits ahead of ridding its platform of hate, political strife and misinformation around the world. The move reminded marketing consultant Laura Ries of when energy company BP rebranded itself to "Beyond Petroleum" to escape criticism that the oil giant harmed the environment. "Facebook is the world's social media platform, and they are being accused of creating something that is harmful to people and society," she said. "They can't walk away from the social network with a new corporate name and talk of a future metaverse." Facebook the app is not changing its name. Nor are Instagram, WhatsApp and Messenger. The company's corporate structure also won't change.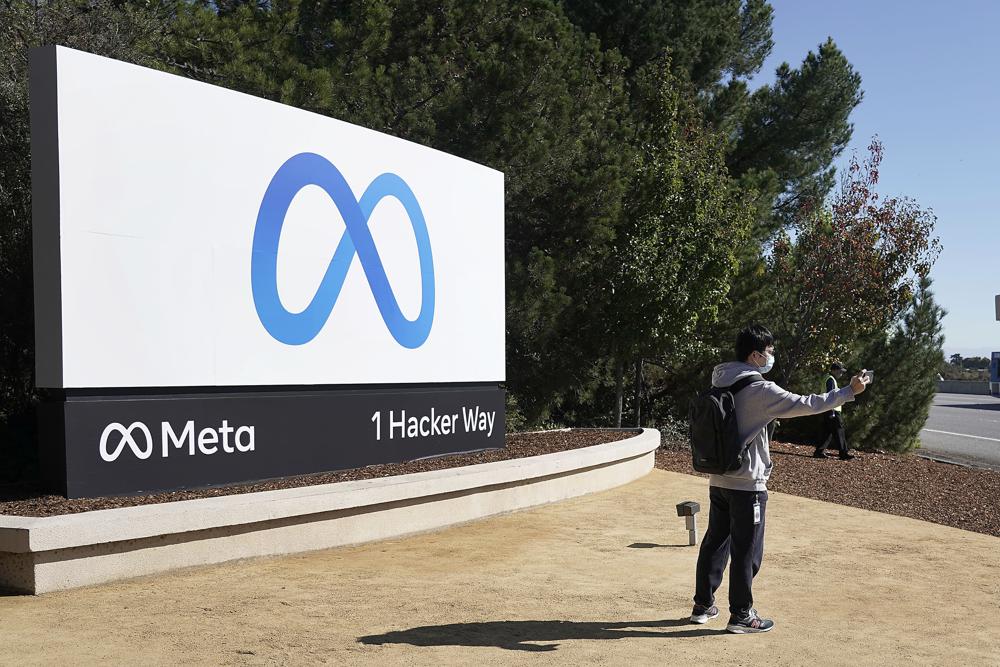 But on Dec. 1, its stock will start trading under a new ticker symbol, MVRS. The metaverse is sort of the internet brought to life, or at least rendered in 3D. Zuckerberg has described it as a "virtual environment" you can go inside of, instead of just looking at on a screen. People can meet, work and play, using virtual reality headsets, augmented reality glasses, smartphone apps or other devices. It also will incorporate other aspects of online life such as shopping and social media, according to Victoria Petrock, an analyst who follows emerging technologies. Zuckerberg's foray into virtual reality has drawn some comparisons to fellow tech billionaires' outer space adventures and jokes that perhaps it's understandable he would want to escape his current reality amid calls for his resignation and increasing scrutiny of the company. On Monday, Zuckerberg announced a new segment for Facebook that will begin reporting its financial results separately from the company's Family of Apps segment starting in the final quarter of this year. The entity, Reality Labs, will reduce Facebook's overall operating profit by about $10 billion this year, the company said.
Source
Here is my take on the Four Beasts:
The Four beasts of Daniel are:

FIRST BEAST LIONESS WITH WINGS OF AN EAGLE = THE AIRLINE AND SPACE INDUSTRIES

1. The first was like a lioness, and had the wings of an eagle: I beheld till her wings were plucked off, and she was lifted up from the earth, and stood upon her feet as a man, and the heart of a man was given to her

SECOND BEAST BEAR = SOCIAL MEDIA/AI (facebook twitter etc...)

2. And behold another beast like a bear stood up on one side: and there were three rows in the mouth thereof, and in the teeth thereof, and thus they said to it: Arise, devour much flesh.

THIRD BEAST LEOPARD = NATIONALISM OF THE FORERUNNER TO THE ANTICHRIST (HE WHO MURDERS THE FATIMA POPE WITH AN ARMY MADE UP OF MANY NATIONS)

3. After this I beheld, and lo, another like a leopard, and it had upon it four wings as of a fowl, and the beast had four heads, and power was given to it.

FOURTH BEAST = THE ANTICHRIST (THIS IS CHURCH DOCTRINE AS ALL FATHERS TESTIFY)

4. After this I beheld in the vision of the night, and lo, a fourth beast, terrible and wonderful, and exceeding strong, it had great iron teeth, eating and breaking in pieces, and treading down the rest with its feet: and it was unlike to the other beasts which I had seen before it, and had ten horns.

All four beast are different from one another - the third and fourth beasts are political in nature but different - the third being man-made nationalistic political authority and the fourth being man-made universal political authority.

I think this is in line with what the Church Fathers would say.

If any Churchmen find fault in this let me know.