Google Executives Remove BIDETS From Basement Offices Of UN Building In Rome - Now I Gotta Wipe My Own Ass!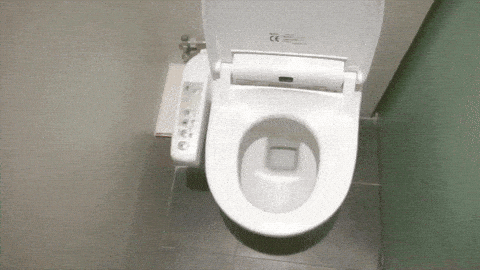 Do not we say well that thou art a Samaritan, and hast a devil?
John 8:48
Now we know that thou hast a devil. John 8:48
And many of them said: He hath a devil, and is mad: why hear you him?John 10:20
Remember my word that I said to you: The servant is not greater than his master. If they have persecuted me, they will also persecute you John 15:20
The disciple is not above the master, nor the servant above his lord. Matthew 10:24
It is enough for the disciple that he be as his master, and the servant as his lord. If they have called the goodman of the house Beelzebub, how much more them of his household?
Matthew 10:25
Google poisoning? Now I gotta wipe my own ass....
Meanwhile, employees who do plan to return to the office next month are furious that luxurious heated bidets are being removed from the restrooms of Google's headquarters in Mountain View, California, according to Protocol. Reached by DailyMail.com, a Google spokesperson declined address the bidet issue, but said: 'We know that our employees have many choices about where they work, so we work to ensure that they are very well compensated.' Apparently, the subject of the bidets has dominated an internal Google employee message board where employees post memes. One meme reviewed by Protocol read: 'The removal of bidets in the office is my #2 issue with RTO (return to office).' 'I was reading the memes and found out they removed the bidets from the California offices?!' wrote one Google employee on Twitter. '
I'm upset.' For years, the high-tech Toto-brand bidets and heated toilet seats have been one of the cherished perks of working for Google. The bidets are being removed first from Bay Area offices, with the rest of California to follow, and employees speculated that the move had something to do with building regulations in the state. Google facilities professional Edgar Tovar reportedly responded to internal concerns about the removal of bidets by explaining that the step is in line with Google's environmental goals. 'The bidet seat removal has the added benefit of supporting Google's water sustainability commitments,' Tovar wrote. 'Many of our buildings are migrating to recycled water systems which cannot support bidets.'
Source
Weeeeee................