THE EXCELLENCE OF HOLY MASS.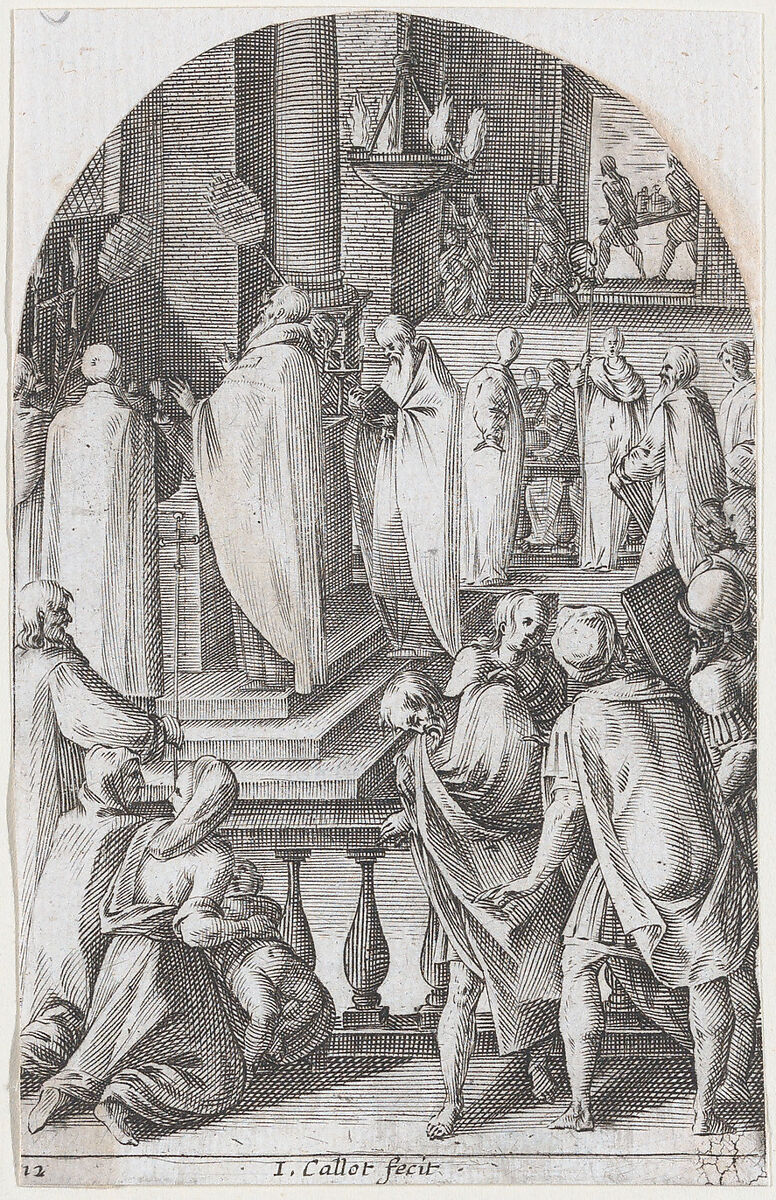 COCHEM'S EXPLANATION OF THE HOLY SACRIFICE OF THE MASS
CHAPTER II
THE EXCELLENCE OF HOLY MASS.
THE holy Mass is of such surpassing excellence that not even one of the highest angels can praise it aright. Let us hear what St. Francis de Sales says of it in his Introduction to a Devout Life : " Holy Mass is the sun of all spiritual exercises, the mainspring of devotion, the soul of piety, the fire of divine charity, the abyss of divine mercy, and a precious means whereby God confers upon us His graces." It would take long fully to unfold the meaning of these beautiful words, and explain the glorious epithets of which the saint makes use. What he intends to say is this: Let him who desires to be truly pious and devout be assiduous in his attendance upon holy Mass, for this is the best means of obtaining divine grace.
The learned Father Osorius places the holy Mass before all the other mysteries of religion, for he says: " There is nothing in holy Church so sublime and of such inestimable value as the holy sacrifice of the Mass, for in it the adorable Sacrament of the Altar is consecrated, and offered as a sacred oblation to the most high God." Fornerus, some time Bishop of Bamberg, says the same: " The holy Mass far surpasses in dignity all other holy sacraments and rites of the Church." Again he adds: " The holy sacraments are sublime, but more sublime by far is the holy sacrifice of the Mass. For they are vessels of mercy for the living, whereas it is an inexhaustible ocean of divine bounty for both the living and the dead." See how this writer praises and magnifies the holy sacrifice of the Mass, assigning to it a value far beyond that of the sacraments. We will now consider the reasons why the holy Mass is so superexcellent a thing.

First of all, the great excellence of the holy Mass may be inferred from the prayers and ceremonies appointed for the consecration of churches and altars. Any one who has been present at the dedication of a church, who has followed the prayers and understood the ceremonial made use of by the bishop, cannot fail to have been edified by what he witnessed. For the benefit of those who have never assisted at the consecration of churches and altars the ceremonies connected with it shall be briefly described.
Cochem's Explanation of the holy sacrifice of the Mass ~ Martin, von Cochem, 1634-1712